It is with deep regret we have to announce, due to
lockdown restrictions, the club
will be closed
until the
David and Kathy would like to thank all members
who attended the
organised club sessions.
We have two indoor matches arranged for early 2021
The Drive Bowling Club
The Drive,
Hove, East Sussex,
BN3 3PN
We are a private bowling club with friendly mixed membership providing not only year round, all weather bowling facilities but also a bar and numerous other social events.
The club stands in pleasant secluded grounds and our artificial green means you need not be physically strong to enjoy the game of bowls (physically easier than grass).
The club also has qualified Bowls Coaches so, even if you have never played bowls before, why not come along and give it a try.
To make arrangements to visit our Club, simply use our
"Contact Us"

web page, leave your details and we will get back to you.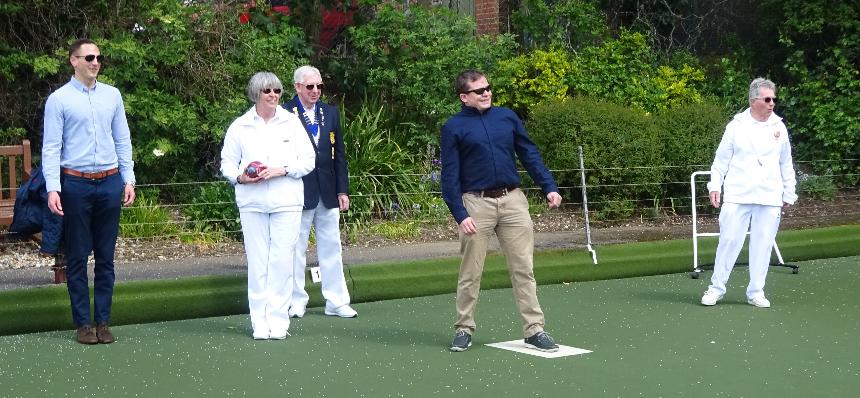 Opening Day 4th May 2019
L to R: Andrew Bown from Place Farm House, Club Vice Captain Susan Gorman, Club President Derek Budde,
Richard Whittle from Bungards and Club Treasurer David Sanders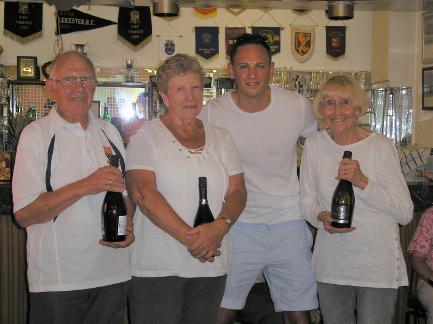 Left
29th June 2019
Place House Farm Sponsors Day
Top Rink Winners
Bryan Sanders, Jenny Harrison and
June Sewell pictured with Andy Bown
Right
October 29th - November 2nd 2018
Members of The Drive at Potters Resort
Norfolk - Home of
The World Indoor Bowls Championships